We're going to celebrate Summer with 4 weeks of trivia in the month of July!
All you have to do is post the correct answer to one of our social media pages, Facebook or Twitter, or email wwatts@opplus.com for a chance to win one of our prizes.  Check your inbox, our blog or Facebook each week for the trivia question.
Trivia Question:  In what year was the 4th of July declared a national holiday?
Answer correctly and you'll be entered to win one of three Pentel Stars and Stripes packs!  Winners will be announced on Friday, July 6th.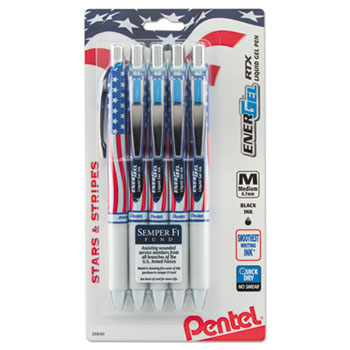 Pentel is donating five cents from the sale of each Stars & Stripes pack to the Semper Fi Fund, which provides immediate financial assistance and lifetime support for post 9-11 wounded, critically ill and injured members of all branches of the armed forces.